How does the #1 mixed martial artist champion Ronda Rousey get ready to defend her Bantamweight Title in Ultimate Fighting Championship's?  That's right, by getting adjusted and being under Chiropractic Care!
Here is what Ronda has to say about Chiropractic.
"Doctor Sarkis Cholakyan is an amazing person and a wonderful chiropractor. A lot of the injuries that I get during training, I can count on Dr. Sarkis Cholakyan because he always helps me get better. Thanks a lot to Cholakyan Chiropractic!"
Here is the highlight that you have to watch from this weekend: American mixed martial artist Ronda Rousey takes down Brazilian Bethe Correia on her own turf in just 34 seconds at the Ultimate Fighting Championship's Women's Bantamweight Title Fight.
With the swift knockout, the 28-year-old defending champion maintained her dominance as the only female bantamweight champion in the UFC with a 12-0 record.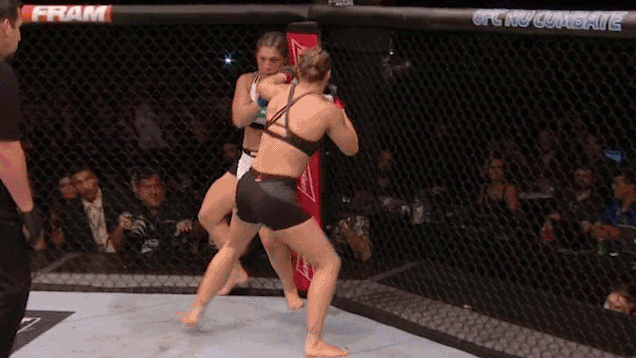 Cheers to the Chiropractic Nation and Ronda Rousey for continuing your domination.